Elizabeth Soccer - News
Snow doesn't stop EYS!!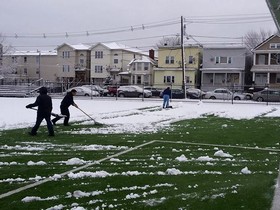 After the snow fall we saw on Friday night our Saturday games were in jeopardy of being postponed... but in just the latest display of unity and dedication to our kids our EYS parents and coaches banded together and cleaned the fields! A big special THANK YOU for all those who volunteered!